Author Credentials
-or-
Why did I write the FAQ?


I have grown thousands of carnivorous plants since 1986, from every genus thought to be carnivorous (except

Triphyophyllum

), so I have done and seen a lot.
I have photographed and written extensively on carnivorous plants. My work has appeared in my own two books, the books of other authors, as well as many journals and newspapers. As such I can write clearly using phrases such as "as such"; I can even use a semicolon with a certain degree of accuracy.
I have a strong conservation ethic, and was part of The Nature Conservancy's Global Invasive Species Team from 1997-2009. I am a member of the IUCN's Specialist Groups in Carnivorous Plants and North American Plants. AND, I was the Director of Conservation for the International Carnivorous Plant Society (1998-2009). So my heart is in the right general area.
I was Managing Editor of Carnivorous Plant Newsletter 1997-2008, and am now a Science Editor; so I like to spread information around widely.
Even now, when my professional time is spent largely teaching astronomy, I incorporate life sciences into my curriculum, and identify myself as an astrobiologist.
Someone had to do it!
If you need my title, choose one of the following:

Dr. Barry Rice, author of "Growing Carnivorous Plants" (Timber Press); and "Monster Plants" (Scholastic)

-or-

Dr. Barry Rice, Field Editor of Carnivorous Plant Newsletter
International Carnivorous Plant Society

-or-

Dr. Barry Rice, Research Associate
Center for Plant Diversity
University of California, Davis

-or-

Dr. Barry Rice, Assistant Professor of Astronomy
Sierra College


Do any of those look fancy enough for you?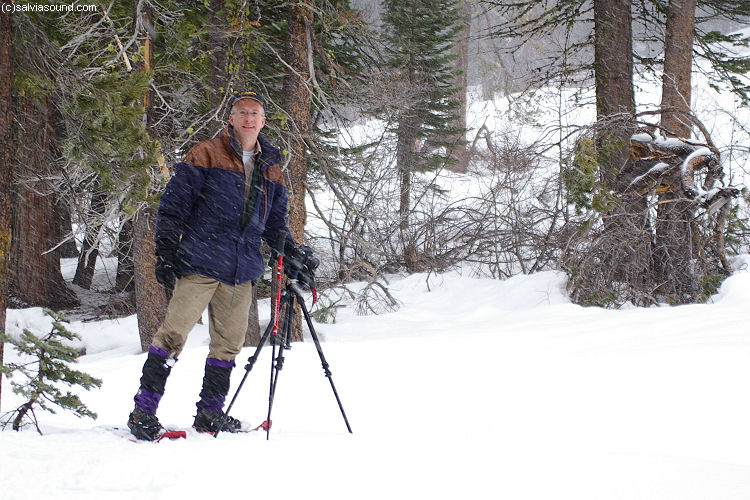 Yours Truly with wintery

Darlingtonia
Even more trivia on Barry Rice